Adult Dog Training
If your adult dog is in need of specialized training, turn to the team at Ultimate K9! We specialize in dog obedience training, and that includes older dogs. Contact us today to learn more or to inquire about our adult dog training courses.
Adult Dog Training In Charles County
Tackling challenges faced by adult dogs can be daunting, but with Ultimate K9's specialized adult dog training services, you can unleash your furry friend's true potential. Whether you've just adopted an adult dog or have been struggling with obedience and behavioral issues, our expert trainers are here to guide and support you every step of the way. Get ready to strengthen the bond with your four-legged companion and transform them into the well-behaved, confident dog you've always wanted.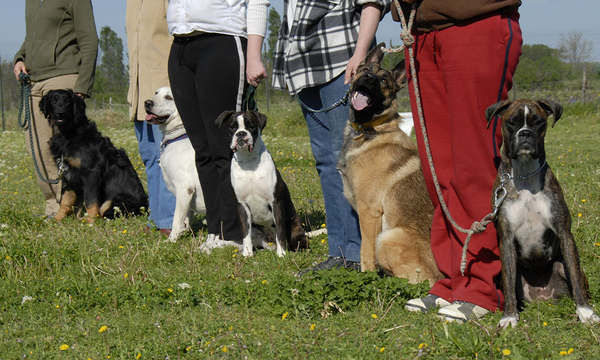 Why Adult Dog Training Matters
Contrary to popular belief, older dogs can be just as trainable as puppies. By investing in adult dog training, you'll not only address any behavioral issues but also help your furry friend adapt to their surroundings more effectively. Many adult dogs have gone through experiences or lack proper training, leading to specific challenges such as aggression, leash pulling, or separation anxiety. With Ultimate K9 Dog Training's tailored approach, we'll help your adult dog overcome these hurdles and become a well-mannered member of your family.
Our Approach to Adult Dog Training

Customized Training Plans
At Ultimate K9 Dog Training, we understand that every dog is unique in their learning style and behavior. Our trainers will assess your dog's strengths and weaknesses, creating a personalized training plan to suit their individual needs. Whether you're looking to address specific concerns or enhance overall obedience, our trainers will tailor the sessions accordingly.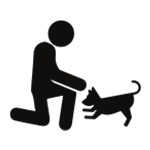 Positive Reinforcement Techniques
We prioritize positive reinforcement techniques that promote trust, confidence, and good behavior. Our trainers use rewards, treats, and verbal praise to reinforce desired behaviors, creating a consistent and enjoyable learning environment for your adult dog. By focusing on rewards instead of punishment, we foster a loving bond between you and your furry friend.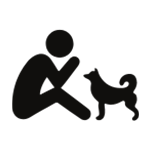 One-on-One Attention
We provide dedicated one-on-one training sessions to ensure that your adult dog receives the attention they deserve. With individualized training, your dog can work at their own pace and build a strong connection with our trainers. We believe in positive interactions that go beyond basic obedience, allowing your adult dog to flourish emotionally and mentally.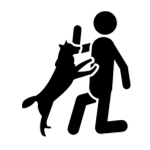 Real-Life Training Scenarios
Ultimate K9 Dog Training believes in preparing your adult dog for real-life situations. Our trainers integrate training into various scenarios, such as walking in crowded areas or encountering other dogs, ensuring that your dog can navigate everyday challenges successfully. Our goal is to equip your furry friend with the skills and confidence to excel in any situation.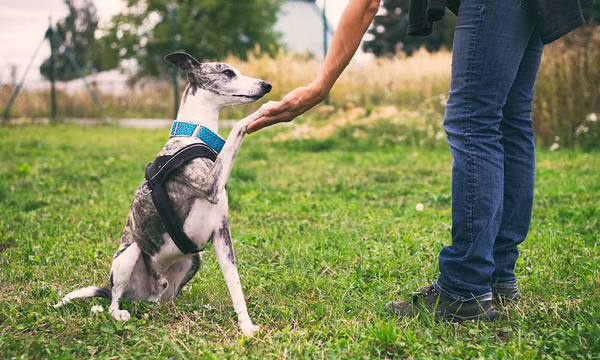 Benefits of Adult Dog Training
Improved Communication

Enhanced Obedience

Increased Confidence

Long-Term Behavioral Solutions
Get Started Today!
Adult dog training with Ultimate K9 Dog Training is an investment in your dog's overall well-being and happiness. Our personalized approach, positive reinforcement methods, and commitment to real-life training scenarios ensure that your adult dog receives the attention, support, and skills they need to thrive. Unlock their true potential and strengthen your bond with our expert trainers by your side. Contact Ultimate K9 Dog Training today and embark on a remarkable journey toward a well-trained and harmonious relationship with your furry friend.