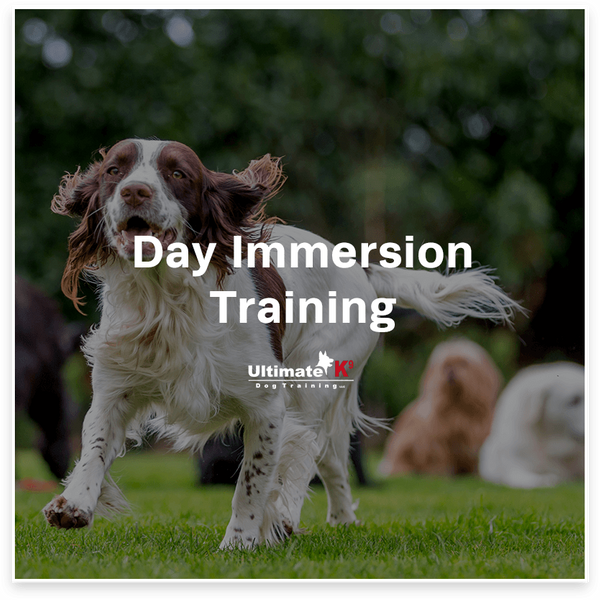 Day Immersion Training
Let us do the heavy lifting so you can go about your day! Our team will pick up your dog in the morning and train them throughout the day before dropping them back off in the evening. When we return your dog, we will give you, the owner, a one hour lesson on what we worked on and show you how you can build off of it with your dog. Each package includes four separate Immersion Training sessions, and THREE years of free group training for your benefit!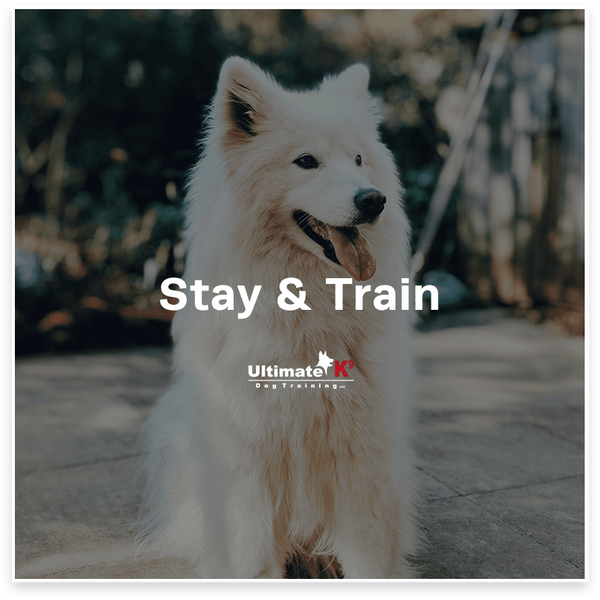 Stay and Train
Our Stay and train program allows your dog to stay at our facility under the care of our trainers. Over the course of one, two, or three weeks (based upon an evaluation of your pet), your pet will lose their bad habits and evolve into an obedient canine companion. This program is ideal for the pet owner with a busy lifestyle or who wants to take a vacation while allowing us to begin your pet's transformation.
Feel free to enjoy your vacation knowing you are going to return to a more refined best friend. Your pet will receive training experiences in many different environments to become a well-rounded companion. Then you, the owner, will learn how to maintain your dog's excellent behaviors through "Leadership Transfer" private lessons and, eventually, you'll be able to follow up with group classes to maintain everything you have learned!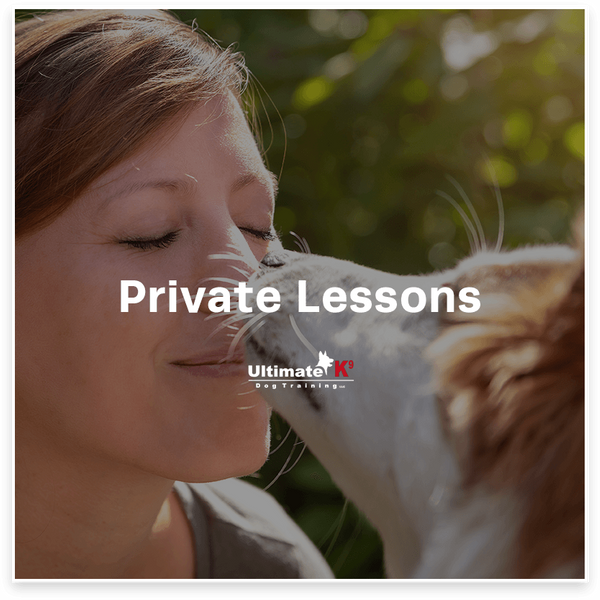 Private Lessons
Private lessons are one-on-one with you & your family at your home, park, or our facility. These lessons work to teach your dog obedience and to teach you understanding. We work with you & your dog together to make you a team and then you have homework to do between lessons. Private lessons are great for those that are motivated, willing to put in some work and want to be highly involved in their pet's training.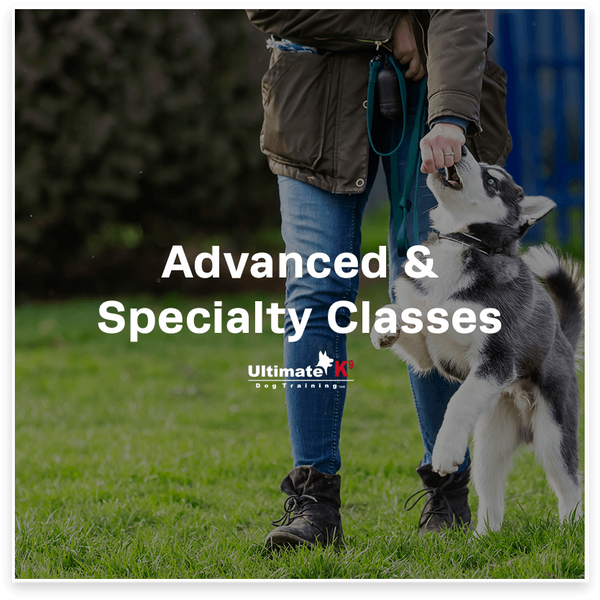 Advanced and Specialty Classes
We offer advanced classes for dogs that have graduated from our obedience classes and want to do advanced things with their dogs. Some of the things we can teach include:
Advanced Off-Leash Class: We will teach your dog to understand & comprehend tasks at very long distances so your commands are clear to you and your dog.
We will work on improving distance work to the place command, recalls into straight positions or heels, tightening up in motion commands like sit, down, or stand. We can teach things like the reverse in all positions, or whatever you want to teach your dog. Your dog has to be motivated and capable, physically, to be able to do some of these tasks.
The Trained Retrieve: Your dog will learn to bring you anything you request from him or her, whether you're hunting, doing service work, or just wanting your slippers and the newspaper!
Scent Detection: Training scent detection can be fun and give your pet something to do. We can teach you how to do scent detection for various items, but we do not train civilian dogs for narcotics or explosives — We only complete that training with Law Enforcement or certain agencies that have a need for it.
IPO/Schutzhund: We train our own personnel dogs for this, but we are not a club and do not train with a club, we freelance train. We can get your dog on the right track to prepare them for this type of competition.
In order for advanced classes to be available, you must have completed one of our primary training programs, or your dog must be pre-trained and we will evaluate on a case-by-case basis.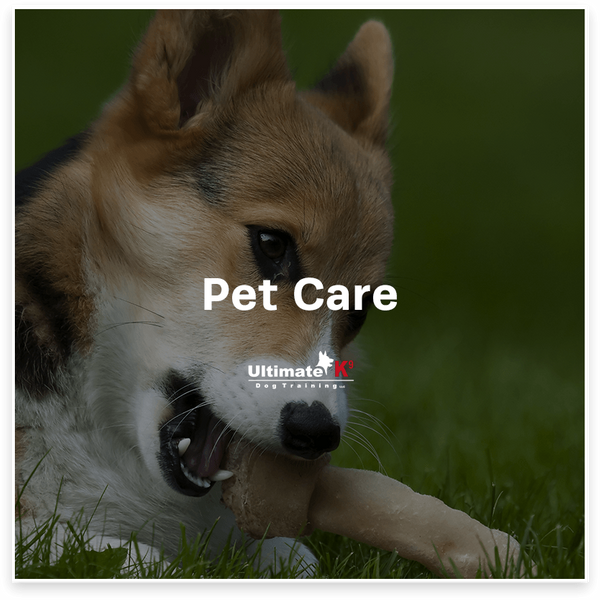 Pet Care
Whether you're leaving on vacation or getting your pet groomed, we recommend that you board your dog at Ridge Kennels in La Plata, MD. If you have any questions, you can check them out at www.RidgeKennels.com or call 301-934-1916.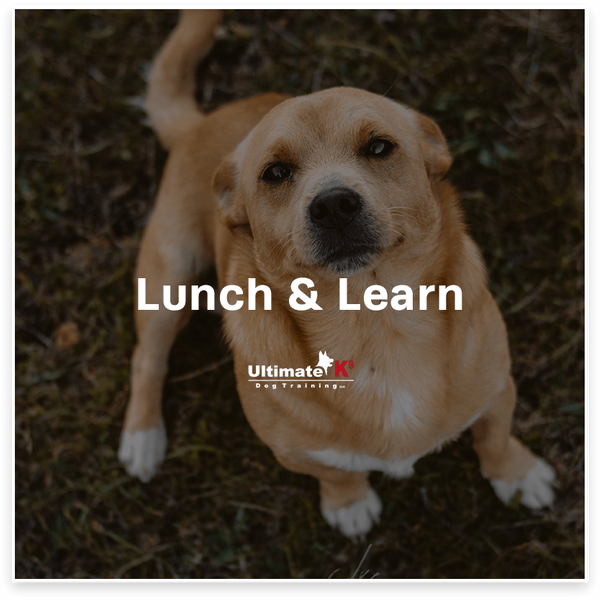 Lunch and Learn
Do you work in the dog industry? Are you a veterinarian, vet tech, or groomer? If so, we can provide you with information about our programs, approaches, theories, tips, and strategies to work with dogs. We not only train dogs, we also train the people. We can help make your clients' dogs into obedient dogs. Also, we provide information on bite prevention and how to keep you safe. We will also show you our dogs and how our attention reward-based training works. Best of all, we do all of this while we buy YOU lunch!